Joz Norris is an acclaimed writer, performer and, indeed, writer-performer. He makes unusual shows for the Edinburgh Fringe that sit somewhere between absurdist comedy and conceptual theatre, including the smash hit Joz Norris Is Dead. Long Live Mr Fruit Salad. (winner of the Comedians' Choice Award for Best Show, nominee for the Malcolm Hardee Award for Comic Originality, the Chortle Award for Best Music & Variety Act, and longlisted for the Edinburgh Comedy Award) and Blink (one of the Evening Standard's Top 20 comedy shows of 2022, and sponsored by Arts Council England), both of which transferred to multiple runs at Soho Theatre.
In 2020 he adapted You Build The Thing You Think You Are, which would have been a new live show, into a feature film streamed online which was acclaimed as one of the comedy highlights of the year by both the Guardian and the Telegraph.
He also writes and performs in scripted narrative comedy projects, especially in radio and short film. His original sitcom for BBC Radio 4, The Dream Factory, co-written with Miranda Holms, was a radio pick of the week in the Observer, the Times, the Telegraph and the Mail on Sunday, and was featured on Radio 4's Comedy of the Week podcast, and his Radio 4 comedy special A Small Talk On Small Talk was a Guardian Audio Pick of the Week. He was also the co-host and co-creator of BBC Radio 4's Useless Millennials with Roxy Dunn.
His sitcom collaboration with Ed Aczel, Ed & Joz's Heist Movie, was produced as a non-broadcast pilot by Tiger Aspect. His short films and webseries (including The Baby, a horror-art-comedy collaboration with Lucy Pearman, Sam Nicoresti & Lottie Bowater; and The Girl Whisperer, a webseries co-written by and co-starring The Royle Family's Ralf Little) have been Official Selections and award-winners at film festivals worldwide, and his sitcom scripts have been staged to acclaim at live readings at Soho Theatre.
​He has also written for BBC Radio 4's award-winning The Skewer and is a regular contributor to John-Luke Roberts' BBC Audio Drama Award-winning Sound Heap podcast. He has appeared on podcasts including RHLSTP and Nobody Panic, and appeared in sketches for programmes on BBC Three, Channel 4, Comedy Central, ITV2 and Dave.
NOW
Joz is currently developing and pitching several narrative scripted comedy projects, including Flake and The Dream Factory with Miranda Holms; The Death Of Capitalism with Rosie Holt; and solo scripted projects The Happiness Chain (recently longlisted for the David Nobbs Memorial Trust New Comedy Writing Award and the Shortcom Sitcom Competition); Blink and Double Act, as well as the non-scripted project Joz Does Jobs. He is in post-production on his latest short film, Who's A Nice Boy? and pre-production on another short entitled You Can't Go Back. He is co-writing the audio horror project Radio Summerisle with Elf Lyons and Matthew Highton, and developing the "Happiness Chain" concept from his comedy-drama script as a comedy/documentary podcast that develops adjacent to the scripted narrative. He is also directing Edy Hurst's new live show The Discoverie Of Witchcraft In The County Of Edy Hurst.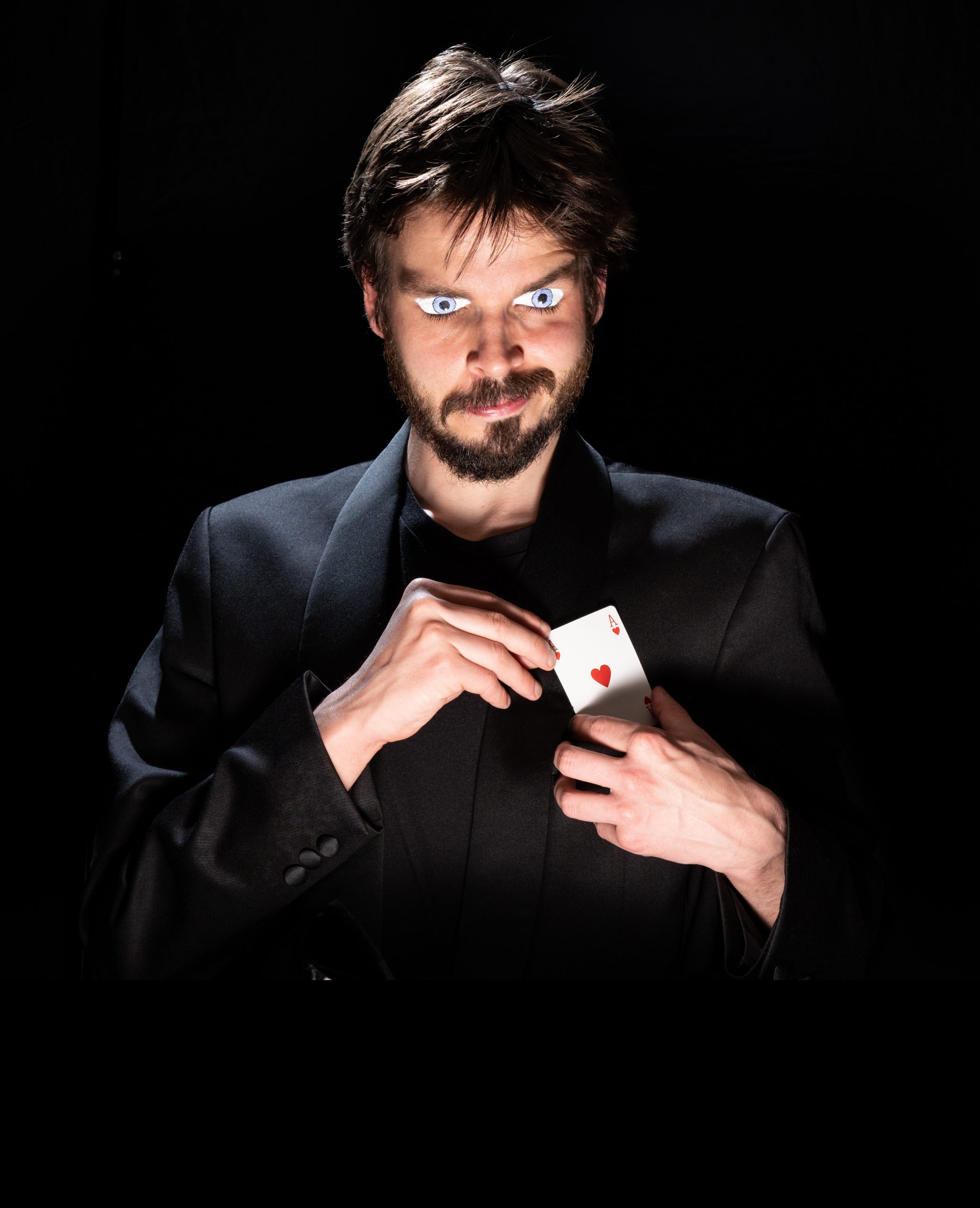 What People Say?
A sort of absurdist Simon Amstell…seldom can half an hour have been so densely packed with meta comedy and existential…
A skilful and thoughtful writer who fastidiously avoids boring or obvious choices and excels at being unselfconsciously daft.
A beautifully fully-fleshed depiction of the human experience.
Utterly unique, very weird and a wee bit wonderful.
★★★★

A brilliant show that is not short of ambition…it packs a terrific punch.
Really does capture the spirit of creative Fringe comedy.
---